Stay Home, Stay Safe but Still Learn!!!
COPRA Online Trainings Tailored to your Requirements
Special Prices for a Limited Time Only
The ongoing COVID-19 pandemic is having a significant impact on business operations. Many companies are adapting collaboration tools, digital infrastructure, online query resolution for the employee, and employer. While working from remote locations, Engineers of various departments are facing challenges to keep themselves occupied and improve their learning curve. We therefore plan and offer special prices for our online training classes. Today is the time to invest in developing your team and in future growth of your organization.
Request your Quotation for our Online Training Classes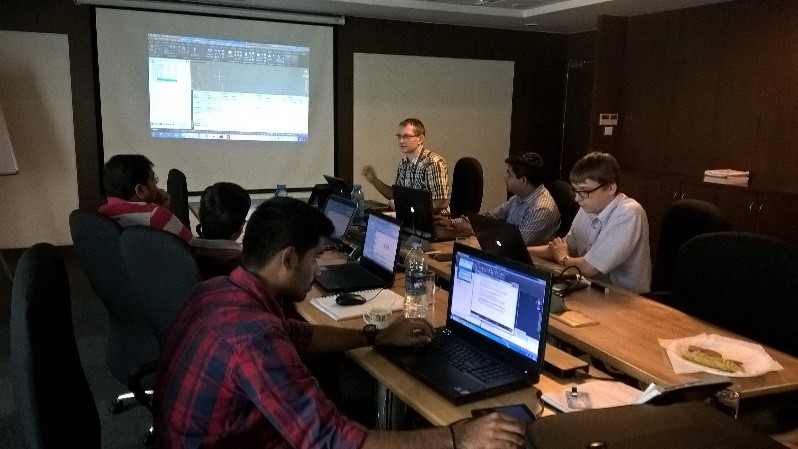 data M Software India offers a number of turnkey solutions, services, support and trainings for roll form machine, roll form profile and roll tool manufacturers all around the world. From this close cooperation with the industry, we know that a fast response to customer demands is a real key factor for your success. With COPRA RF and COPRA FEA RF your team already has the right tools to integrate your high-quality roll design in the production cycle and to accelerate the manufacturing process – for effective roll tool engineering. To keep pace with the industry's fast developments, the best investment is to continually upgrading your team's roll design skills:
Whether a beginner who just starts to learn the basics of COPRA or already a expert who wants to deepen the knowledge of roll design and advanced simulations – we offer the following training options to meet all needs:
COPRA RF Standard Training (Open section or Tube roll design module)
Building COPRA RF expertise – 4days x4 hours online
Example content:
COPRA RF Project Management (CadFinder)
Flower module: Profile from CAD, Spreadsheet, calibration method, Strip width, DTM deformation technology
Rolls module: Machine data, axis creation (new axis configurator), Smart Rolls, Automatic roll adjustment, Tube mill roll design, Rolls dimensioning. Cut-list
COPRA FEA RF Standard Training
Building COPRA FEA RF expertise – 6x4 hours online
Example content:
General overview and understanding of the functionality of the different program-parts:
COPRA RF / COPRA FEA RF / Project management / Platforms / project tools
COPRA FEA RF Pre-Processing:
How to generate and optimise a FE model
Discussion of FE basics: mesh, contact, material, boundary conditions, etc.
How to interpret Model assumptions
Practicing creating a model
Starting a simulation
COPRA FEA RF Post processing:
Creating a report/automatic report-creating own set-up
How to interpret FEA Results
Animation-creating a movie of the simulation
Making a restart/Advanced Restart
Advanced tools for pre-processing: friction and shaft deflection simulations
Punch holes
Special Trainings and Workshops
You can increase for example your product portfolio by learning how to design special shapes with a more efficient and faster roll design.
We will help you identify the training areas your team can benefit from most. Our offer will be targeted to your specific training requirements – duration depending on requirements