Software for Roll Forming
COPRA RF
The COPRA RF software technology provides a powerful software package for every roll form designer. Design in a professional way for simple as well as highly complex profiles, tubes, drawn tubes and trapezoidal sections.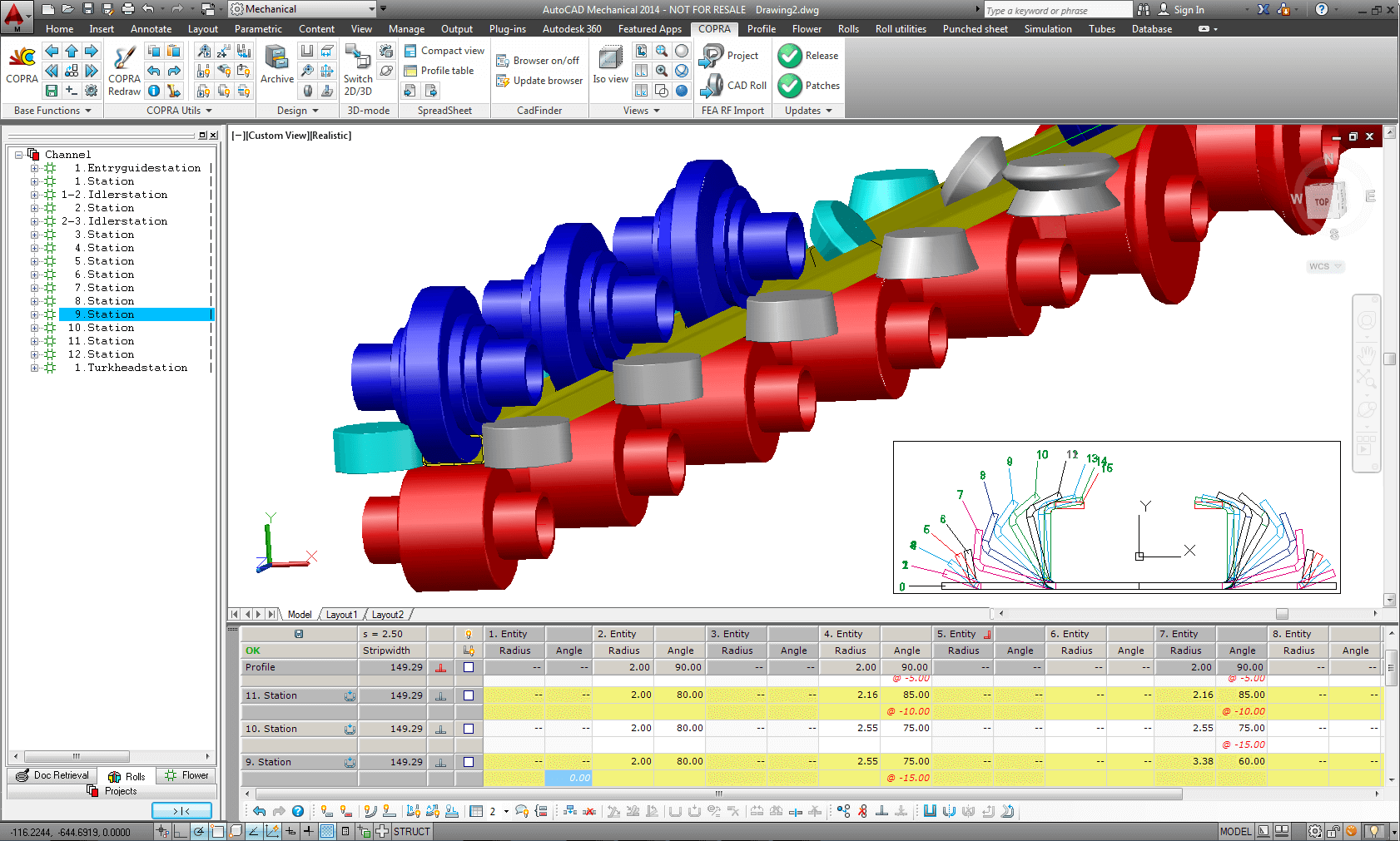 COPRA RF comprises the entire engineering process of roll forming – from calculation and flower design to roll tool design, part lists and tool production. Furthermore, a comprehensive database management system for profile and tool management has been integrated. All program modules give access to a central COPRA® RF database.
DTMBy analysing the strains on the material during the forming process, COPRA RF DTM enables the designer to determine the proper forming process even before the rolls are physically manufactured.
The COPRA® RF software package has got a modular structure. This means software and hardware can be customized to your requirements. You may start with individual (program) modules and develop YOUR customized solution step by step – according to the growing needs of your customers.
Click Here for Detailed Information on COPRA RF Design Software
Software for Roll Form Simulation
COPRA FEA RF
As soon as a set of rolls is designed in COPRA RF, the complete set of rolls aswell as auxiliary devices are transferred into the FEM simulation program: COPRA® FEA RF (finite element analysis for roll forming), this is then used to simulate the roll forming operation by nonlinear elastoplastic calculation.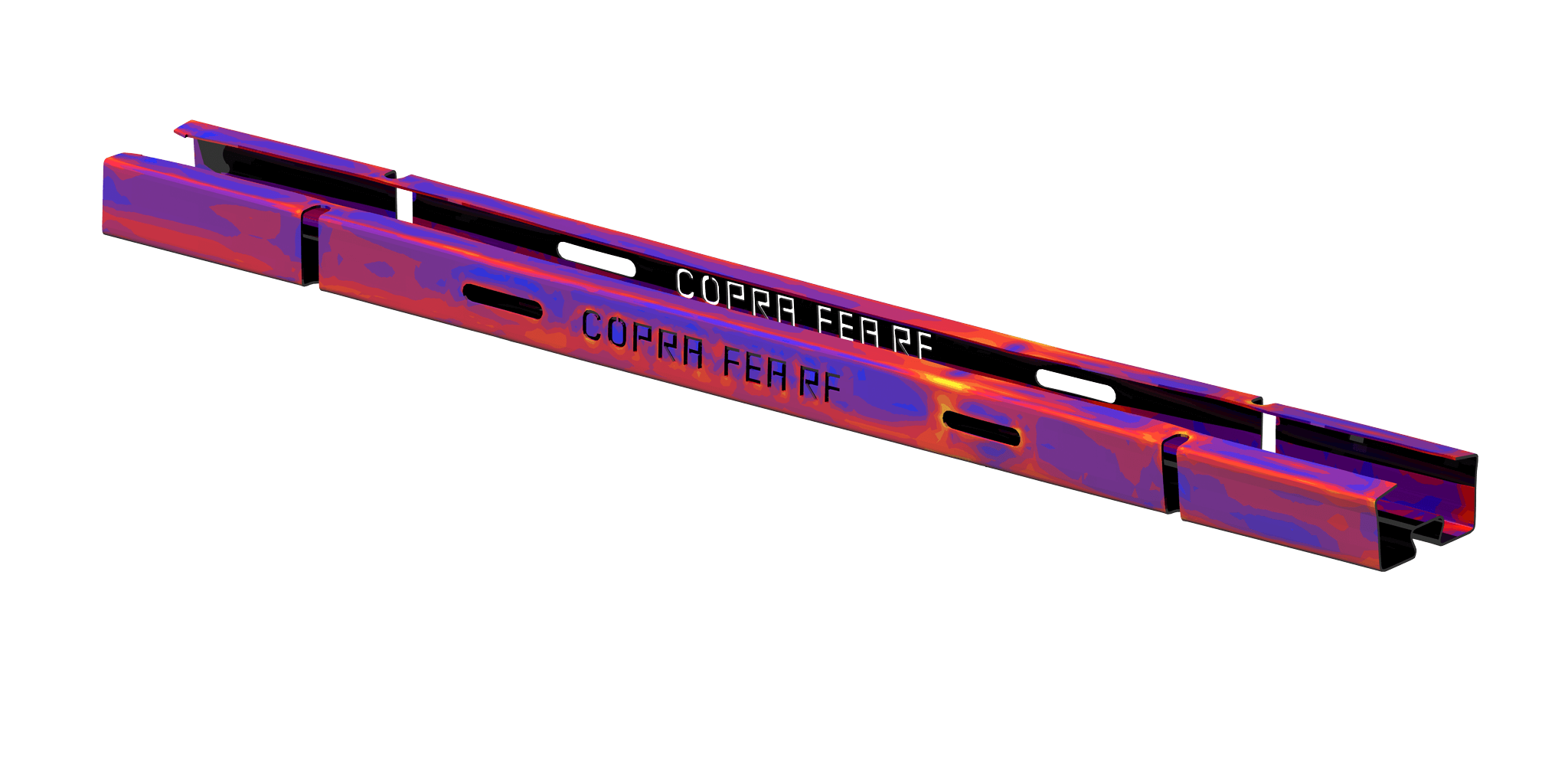 FEA-profileThe user does not even need to bother about issues such as the definition of the FE calculation model, discretization selection of suitable element types or definition of boundary conditions.
These are automatically taken into account by the fully integrated software program in the COPRA process chain.
In order to meet the demands required by subsequent tube manufacturing processes such as bending or hydroforming, the tube's properties of residual stresses and the remaining formability of a welded tube are taken into consideration.
COPRA FEA RF assists the design engineer in the evaluation and necessary modification of his designs.
Click Here for Detailed Information on COPRA® FEA RF Simulation Software
Quality Control
COPRA RollScanner
CRS-200The COPRA® RollScanner is a fully automatic measuring device for inspecting existing rolls quickly and accurately. It satisfies the rollforming industry's big demand for a high-quality control system.
The COPRA RollScanner generates an accurate set of data of a roll's true shape. Scanned rolls can be compared immediately to the originally designed contour. This means no more "fire-fightings" due to unexpected and unnecessary long try-outs – the first step in the optimization of your tooling.
Click Here for Detailed Information on COPRA RollScanner
COPRA ProfileScan