Much Awaited Release: COPRA RF 2021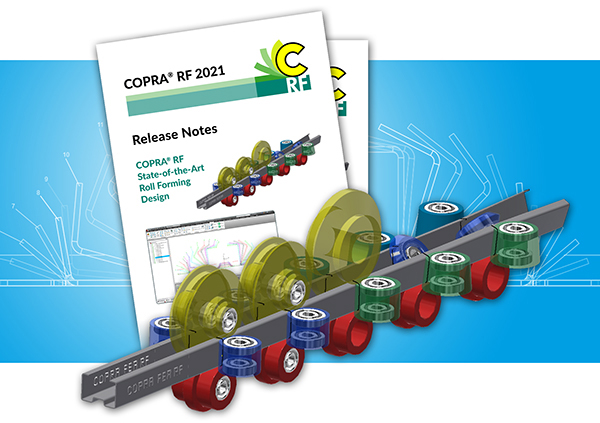 We are happy to announce the release of COPRA RF 2021. Being one of the world leaders in Roll tool design software, It is important to keep the efficient tool more efficient. In the effort to help our customers achieve the best, we have introduced some interesting features in our latest release.
SpreadSheet Virtual Station
Project Search in CadFinder
Comparing of Flower sequence from different projects
New Material Database
Are our all new features included in COPRA RF 2021 Along with this,
Expanded Smart Roll Possibilities
AutoCAD & Inventor 2021 will be supported
With every new release, our team provides a more advanced design environment that gets closer to fulfilling the designer's demands and dreams. Please view our latest Web-Seminar WE39 COPRA RF 2021 Release to understand the above mentioned features better.